Quarantine In Style
Hotel for Medical Observation
医学観察 - スタイリッシュな検疫 START YOUR QUARANTINE STAYCATION HERE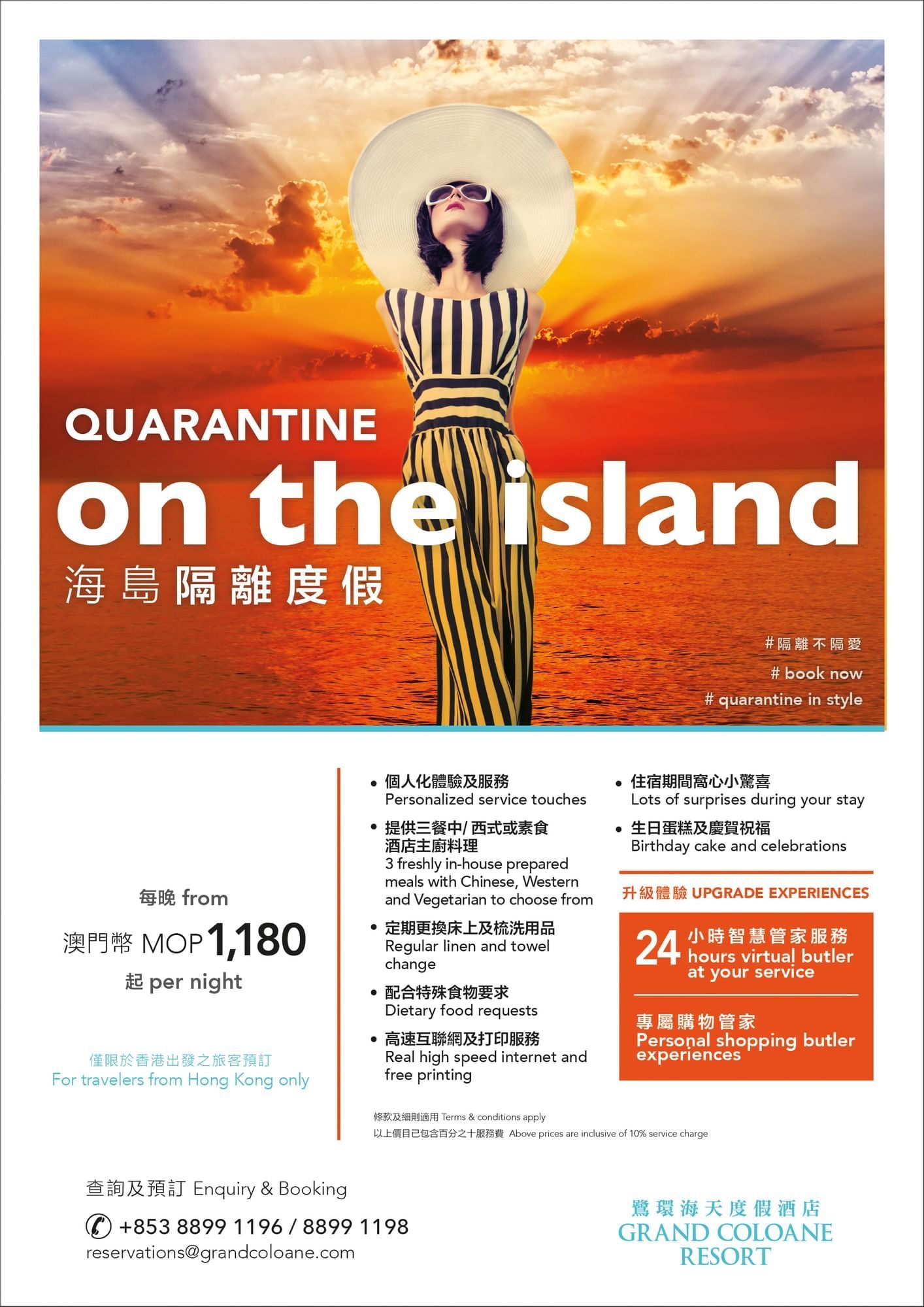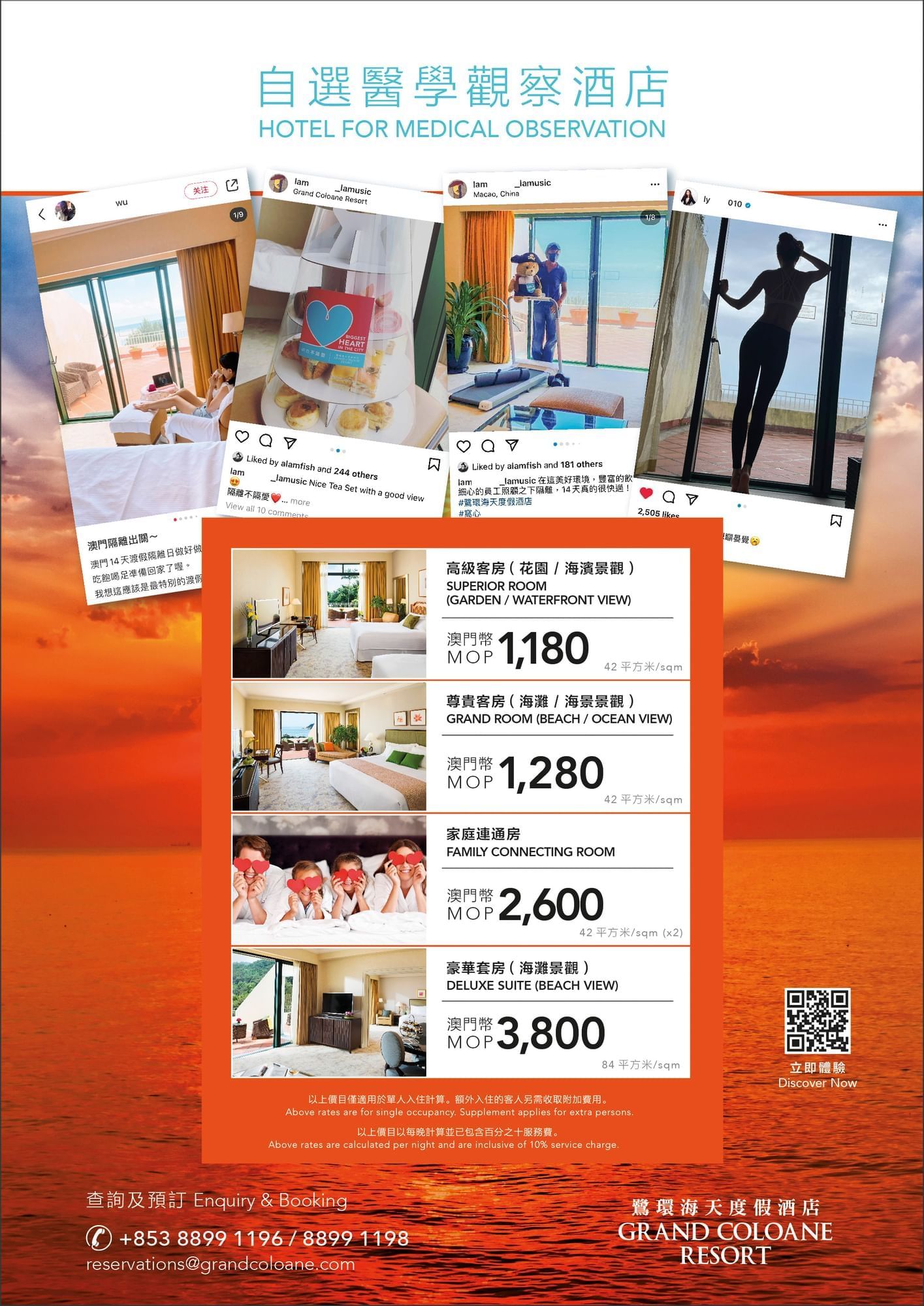 For travelers from Hong Kong only
Superior Room (Garden / Waterfront View) [42/sqm]
Grand Room (Beach / Ocean View) [42/sqm]
Family Connecting Room [42/sqm x 2 ]
Deluxe Suite (Beach View) [84/sqm]
Upgrade Experiences
24 hours virtual butler at your service
Personal Shopping butler experiences
Special Highlights
Personalized service touches
Real high-speed internet and free printing
3 Freshly in-house prepared meals with Chinese, Western and Vegetarian to choose from
Regular linen and towel change
Dietary food requests
Lots of surprises during your stay
Birthday cake and celebrations

* Above rates are for single occupancy. Supplement applies for extra person.
* Above rates are calculated per night and are inclusive of 10% service charge.
* Terms & conditions apply
Booking & Enquiry:
reservations@grandcoloane.com
+853 8899 1196 / 8899 1198
More Information about the latest preventive measures and travel advices
-------
Completion Certificate of Quarantine Staycation
In recognition of the commitment and patience towards keeping Macau safe, Grand Coloane Resort would like to express great gratitude to all the guests at quarantine staycation for the distinguished support and outstanding resilience.