Weddings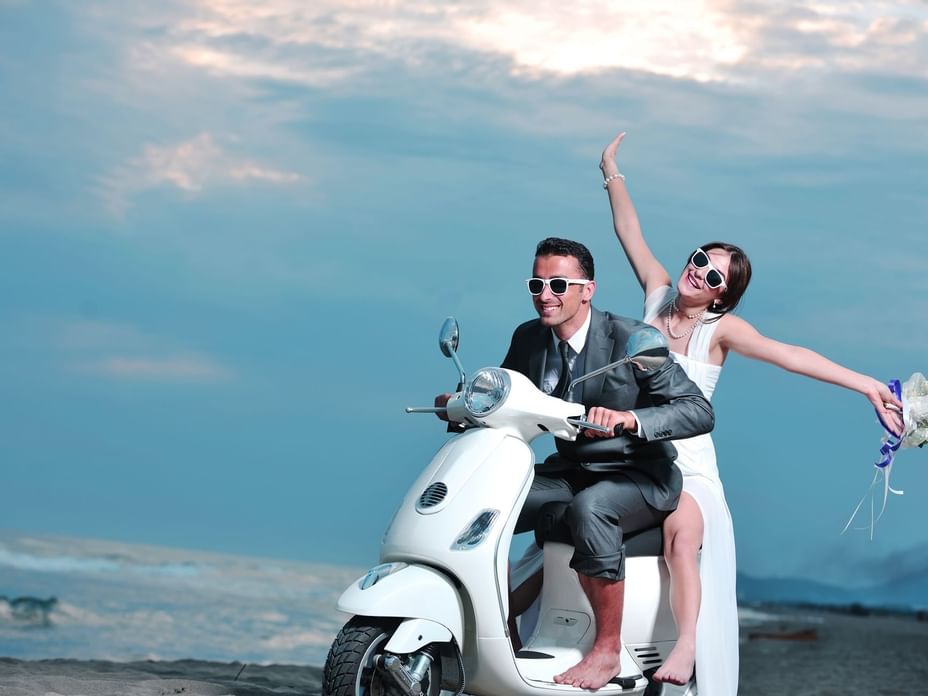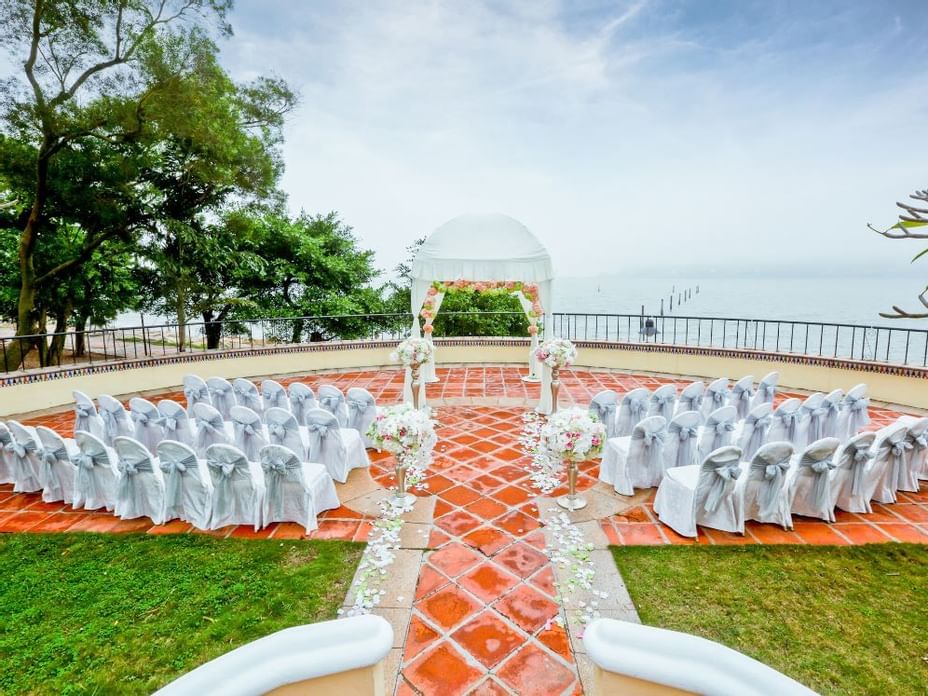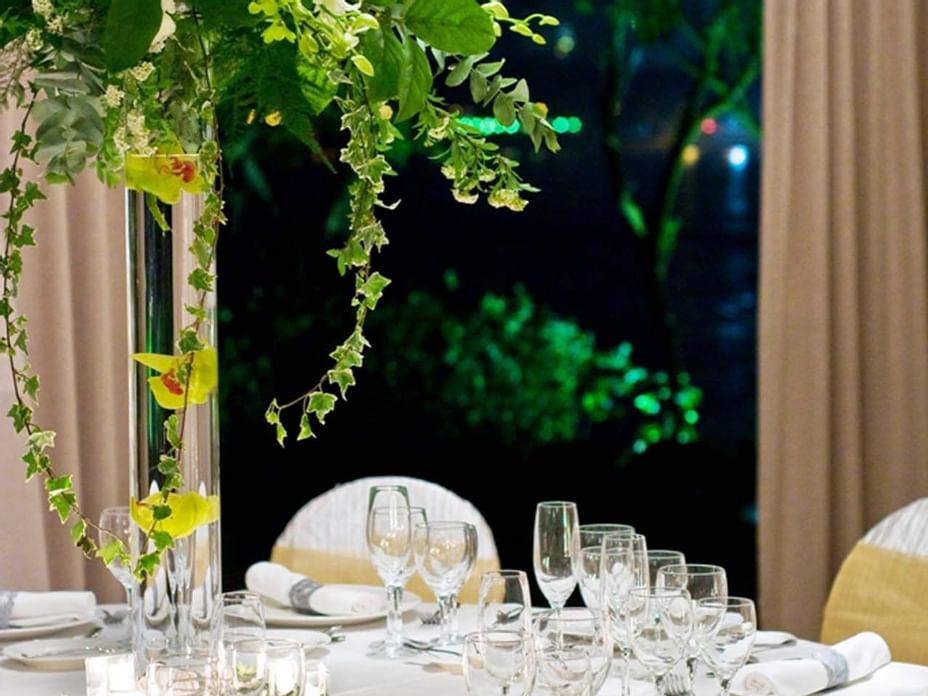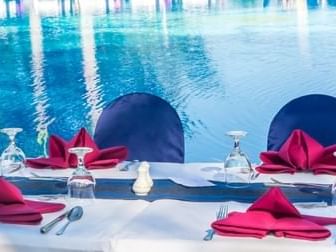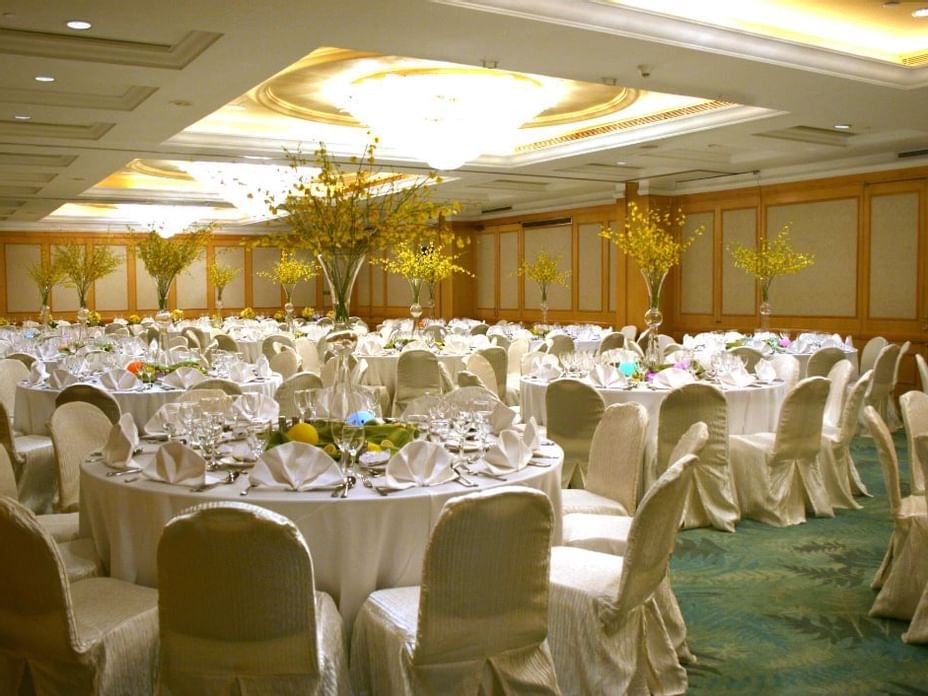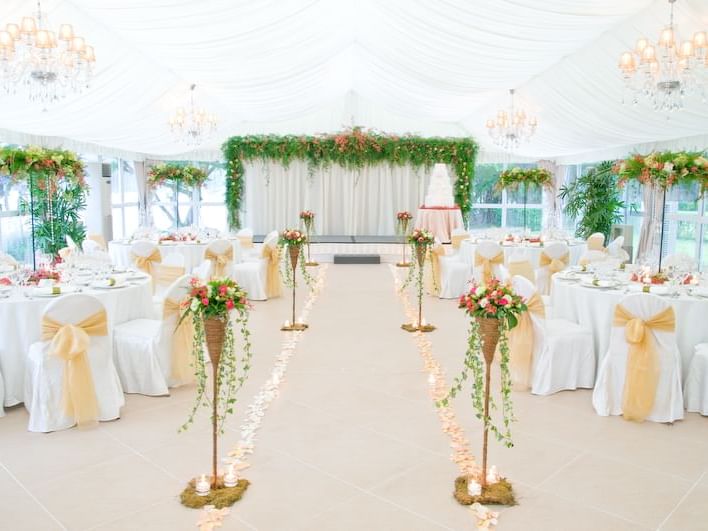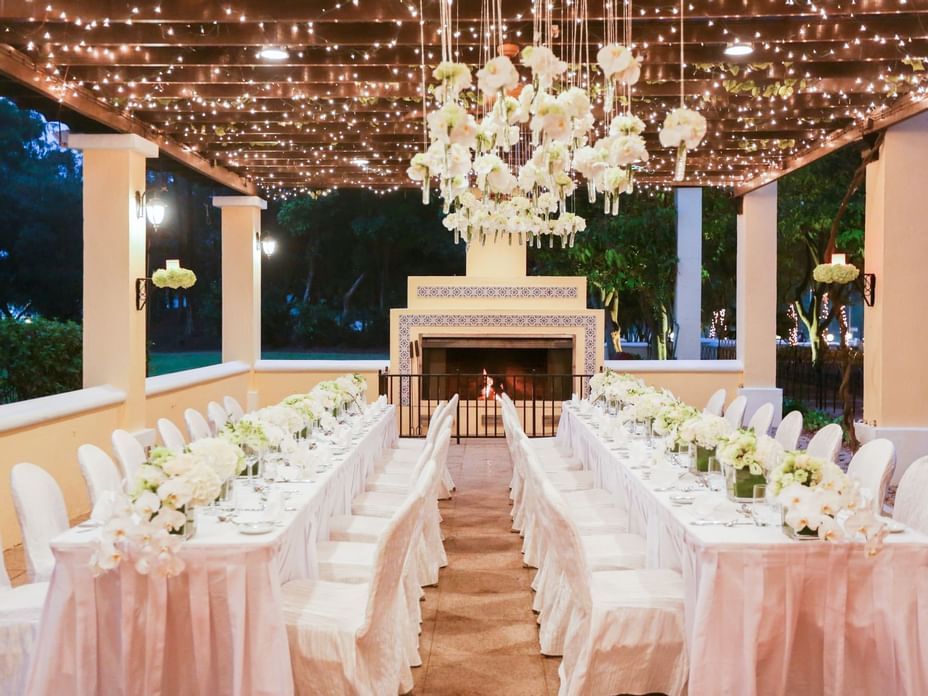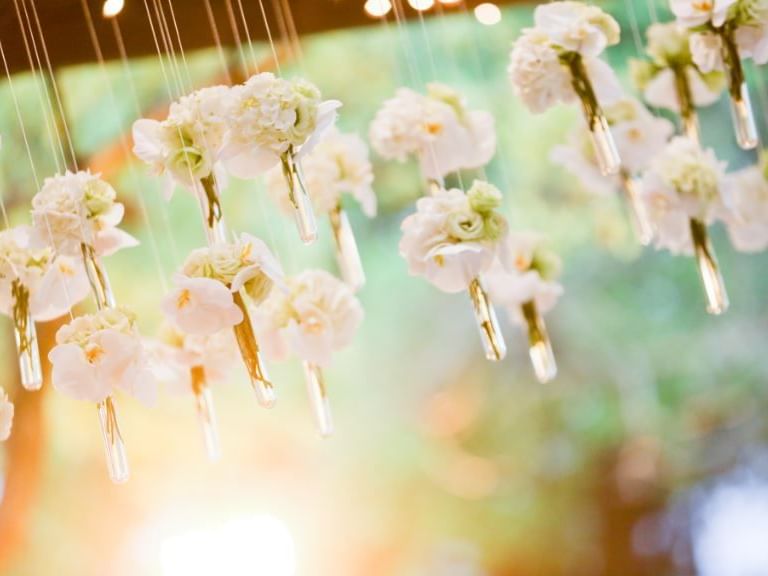 Our secluded island setting is magically romantic, with the rolling greenery of the resort grounds and surrounding Coloane Park, fringed by the picturesque Hac Sa Beach. Distinctive indoor and outdoor venues let you stage a celebration as unique and individual as the two of you. And thanks to our renowned service, you'll never have to worry about a thing—just relax and enjoy your special day.
Wedding Venues
Our banquet rooms and outdoor sites offer sophistication, comfort, and stunning views of the surrounding scenery. These are some of our most popular wedding venues, but speak to our associates about other options.
Garden Marquee
With its crystal chandeliers, pearl white canopy and glass walls, our Marquee covers a total area of 300 square meters - big enough to accommodate a gala dinner or wedding banquet for up to 240 guests. A European-style garden wedding with idyllic beach, sunny blue sky, and golden sunset and soft sea breeze is a unique find in Macau.
Ballroom
This elegant hall is perfect for gala receptions. For an authentic Chinese banquet, it holds 12 tables plus a stage and 16 tables without stage and up to 192 guests. Use the adjoining foyer to expand to 264 guests and 22 tables. Or set up a western-style buffet in the foyer and seat 144 guests at 12 tables.
Poolside Loggia
We offer alfresco poolside weddings with a western-style buffet for up to 270 guests.
Event Catering and Cuisines
Macau's cultural fusion inspires our talented culinary team, who are equally skilled in traditional Chinese banquets and western-style meals featuring a range of international cuisines. Choose buffet or table service—whatever you decide; you're assured of a sumptuous meal that will delight all your guests.

Wedding Specialists
Our wedding team has the experience and intuition to provide truly personal service to every couple. We'll research and coordinate everything you need, from decor and flower arrangements to photography, music, gifts, and more.
Choose from our Wedding Packages which include drinks and cocktail canapés, western buffet, Chinese banquet, beverage package, accommodations and much more. Our Wedding Specialists will assist you every step of the way to ensure that your day is stylish, elegant and memorable.

Please contact our Wedding Specialists today to enquire about a wedding at Grand Coloane Resort.
Phone: +853 8899 1127
Fax: +853 2887 0181
E-mail: sales@grandcoloane.com

INFORMATION KITS DOWNLOAD